EdoBEST, the basic education sector EdTech programme of the Edo state government has expanded further by training and equipping 1,200 additional teachers and headteachers with teacher-tablets and smartphones to enable them better engage their students.
The teachers and headteacher completed a comprehensive 10-day Induction Training where they were taught to use technological devices to deliver life-changing lessons and education to students irrespective of location in Edo state.
They were formally recognised as "digital teachers" at a graduation ceremony at Edo State University Iyamoh, where the training was conducted.
Governor Godwin Obaseki launched EdoBEST in 2018 thereby introducing a wholescale basic education sector reform built on cutting-edge technology, human capital development and an improved curriculum.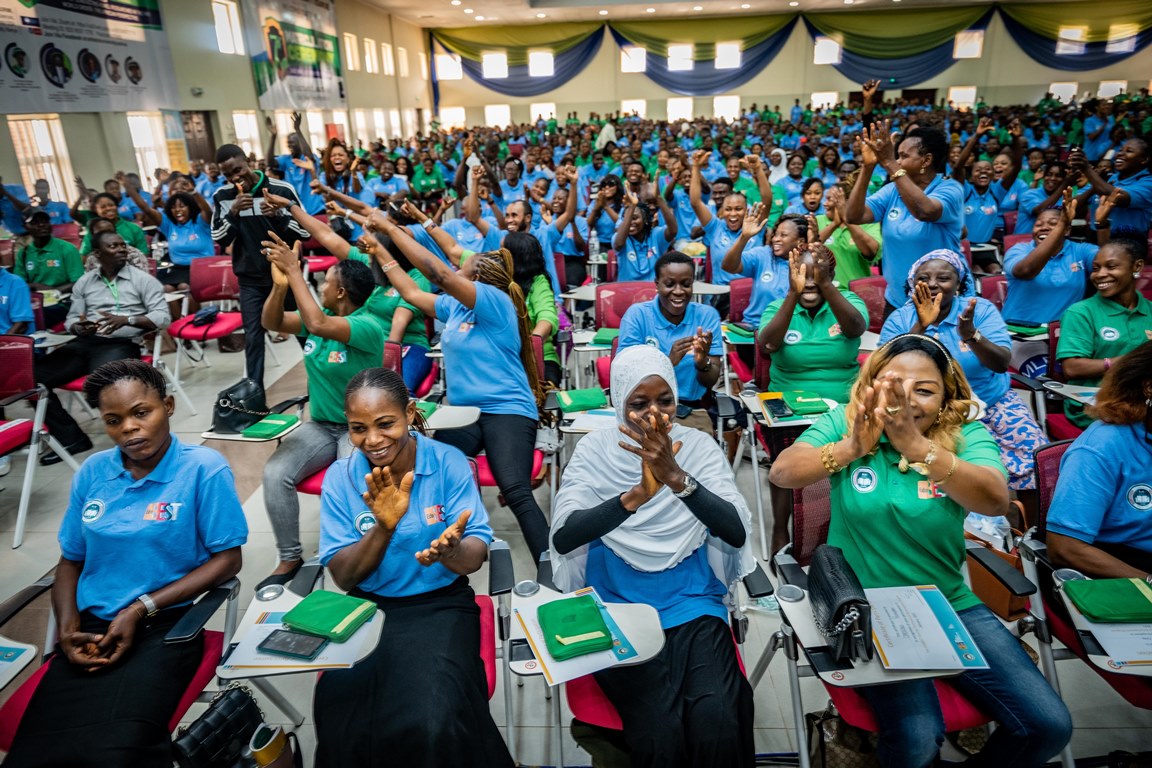 Sixteen Thousand, five hundred (16,500) teachers and headteachers have do far received training, equipped with technology to radically improve teaching and learning in schools.
At present, teachers in the school system mark daily attendance, record students' score and teach using teacher tablets which receive instructional materials from a central database daily.
"The most desirable outcome of any teacher training or any upskilling activity we carry out at the Board is that the learning outcomes of our students are significantly improved," Mrs. Ozavize Salami, the Executive Chairman of Edo State Universal Basic Education Board, told excited teachers and headteachers at the graduation ceremony which took place on 14, January 2023.
Amidst chants of "teachers are great," at the ceremony, Mrs Salami noted that "Your pupils are the reason you have this job. They are the reason you have been trained, the reason work tools have been made available to you; therefore, their welfare, their learning, their attendance, and their academic progress must be your top priority. Henceforth, teachers will be assessed and promoted based on the academic performance of their students and so you must ensure that you do extremely well to meet your KPIs and teaching objectives."
With this training, Edo State, under His Excellency's administration, has trained 16,500 teachers since 2018 (EdoBEST induction training alone).
The state government has fully disarticulated Junior Secondary schools and onboarded all 307 Junior Secondary schools into the EdoBEST programme and onboarded all 1,024 primary and progressive schools (including those located in riverine, rural and hard-to-reach areas).
Presently, all basic education teachers in Edo state are now digital and have tablets. Also, an additional 3,000 teachers recruited under the EdoSTAR fellows programme now use technology to deliver lessons on a daily basis.
Speaking at the graduation ceremony Emofonmwan Josephine, an EdoSTAR teacher from Etsako Central local government area noted that, "when I arrived for the training on the first day, I knew I was going to learn new things. But I can testify that my expectation was surpassed. I am going back reinvigorated and with a can-do attitude to make my classroom vibrant and the children much better. This training has brought the best in me."
"A revolutionary basic education reform programme, EdoBEST was launched by Governor Godwin Obaseki to revolutionise teaching and learning in Edo state. The programme has drastically upskilled teachers and improved learning outcomes among children in Edo state".