Aaron Ukodie CEO/Publisher, eWorld Magazine/Ajomedia Limited Nigeria, for longevity and extraordinary diligence in research, reporting and documentation of the developments in the Nigerian information communications technologies (ICTs) sector for over three decades.
Sonny Aragba-Akpore
ICT reporting and reputation ICON, for inestimable contribution to the building of the Nigerian ICT industry through incisive reportage and promotion and managing the reputation of key players within the telecommunications value chain including the regulator, NCC, for the sustainability of the sector.
Sonny Aragba-Akpore
Mkpe Abang Editor-in-Chief at IT & Telecom Digest, for his deep knowledge of the working of the Nigerian information communications technologies (ICTs) space shaped through three decades of hands on reporting, publishing and organizing events in the sector.
Okoh Aihe Journalist, Columnist, Author, Broadcast enthusiast and a pioneer Movie writer and Critic. For emerging and remaining a leading voice for reporting of these sectors and a keen analyst of the nation's telecommunications, ICT, Broadcasting, Nollywood and business space.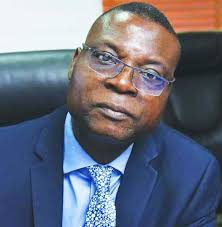 Shina Badaru Founder and CEO of Technology Times publisher of the multiple award-winning www.technologytimes.ng , Komputer Village Magazine and eGovernance Magazine for pioneering breaking ICT news reporting in Nigeria and constantly pushing the frontier of technology news and business analysis.
Abimbola Tooki Journalist, Writer, Columnist and Editor/Executive Director at BusinessWorld Newspaper for being in the forefront of reporting and promoting the business of information communication Technologies (ICTs) and actively grooming a generation of reporters to take the message forward.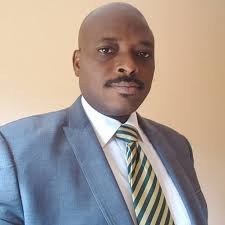 Reuben Muoka Journalist, Corporate Communications Professional and former Head, Media & Public Relations at NCC, for helping to redefine ICT reporting at a time when it wasn't popular, contributing to efforts to bridge the knowledge and access divide and successfully maintaining and improving connections between the media and the telecom regulator.
Ken Nwogbo Founder/Editor-in-Chief at Nigeria Communications Week and convener of Beacon of ICT Awards. For the adventurousness in reporting the nation's ICT sector with a panache for consolidatingpartnerships in the quest to further propel the sector ahead.
John Awe Writer, Blogger and Public Relations Manager, for being among the pioneering reporters of the nation's information communications technology space, a conscientious voice in times of uncertainty and a keen analyst of the ICT market.
Bayero Agabi President, Tribe Media Company, Digivation network, Cyber Africa Magazine, executive director, CECAD and Vice President Nigeria Internet Group (NIG), for being among the pioneering technology broadcasters on television in Nigeria and for consistently pushing the border of technology analysis and reporting for over two decades.
Don Pedro Aganbi President and executive producer, TechTV, for being among the pioneering technology broadcasters on television in Nigeria spanning two decades and for his passion and consistently in the forefront of innovative programmes that gives value to the industry,. including hosting the longest running and hugely popular Titans of Tech Conference and Awards (16 Years) andfor early insight into the transformational potential of ICT and subsequently spearheading efforts through quality broadcasting and event management, documentary and promoting the developments in the sector.
Segun Oruame International Journalist, Serial Entrepreneur and C.E.O/Head of Editorial Think Thank, IT Edge News.com for staying the course over two decades reporting technology news and contributing to efforts to create platforms for young people to become grounded in the digital society.
Remmy Nweke Lead Strategist/Group Executive Editor ITRealms and NaijaAgroNet for consistency in technology reporting and engaging ICT partners across globe and the energetic pursuit of clarity in Internet Governance, local capacity building and information sharing.
Ufuoma Daro Editor-In-Chief, E-Business Life, Tech Educator and Girls-in-ICT Enthusiast for consistence in reporting and promoting the wide spread deployment and adoption of ICT especially among girls.