Forty-eight hours after its made history with the launch of its 5G Network in the Federal Capital Territory of Abuja, Mcom (Mafab Communications), has introduced its services to the business community in Lagos.
Mcom logo was also unveiled at the event held at Oriental Hotel, today, January 26 2022 with government officials, industry players, vendors, media and telecom subscribers in attendance.
"Lagos is not just the commercial nerve center of Nigeria, but also a prime destination for tourism, sports, entertainment and culture. And the future is now even brighter with more exciting prospects and possibilities with the digital play of Mcom 5G Network", Dr. Mushabu Bashir Chairman of Mafab Communications Limited, said in his speech.
"Mcom 5G launch marks the beginning of immense opportunities for the country to achieve infinite possibilities with a purpose of enabling connectivity for a digital future".
As the second operator to launch 5G in Nigeria, Mcom expects more coverage for Nigerians and acceleration of broadband services.
"Putting things in proper perspective; Mcom will play a major role in advancing new technologies that will push Nigeria beyond just being a consumer of technology but a country playing an active role in developing and implementing new technologies.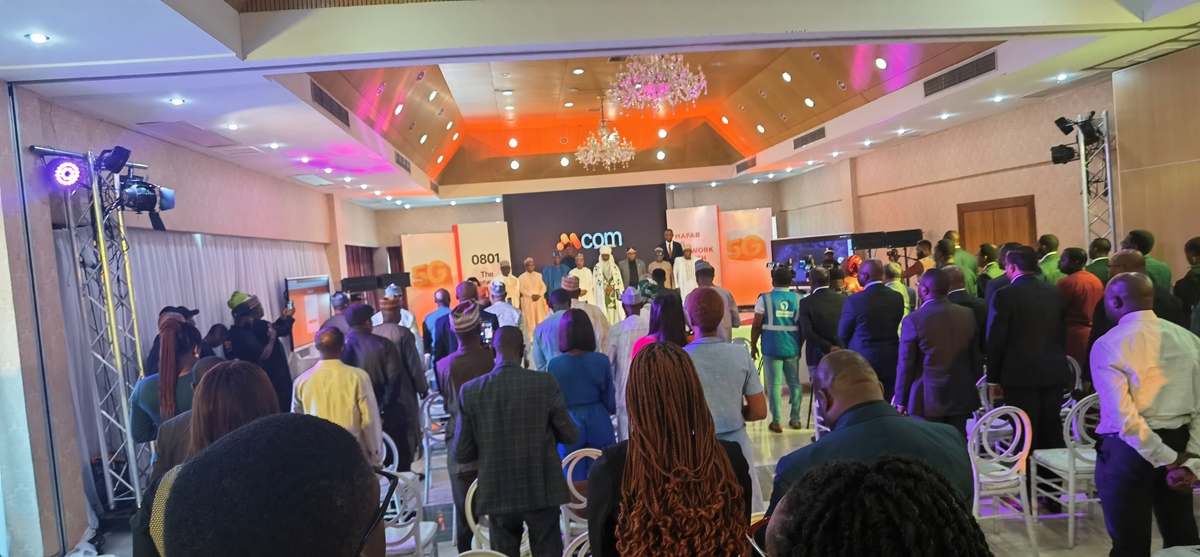 "It will also enable our country take its position as a global technology hub in Africa and the world at large. You may have heard it before, but it bears re-telling that the 5G network will usher into this country a wide array of business opportunities, wherein various business outfits will expand their frontiers with operational ease and speed, especially in the fields of education, medical sciences, engineering, security, businesses like the banking sector, SMEs, smart cities, transportation, entertainment etc., and allow Nigerians meet the long-term goal of ensuring that everybody is connected", Dr. Bashir, said.
Mcom to roll out in Six Cities:
"Our plans are quite ambitious and realistic. With the initial rollout in 6 cities, Mcom plans rollout additional sites and cities across the country".
The cities are located in Abuja (FCT); Lagos, Rivers, Enugu, Kaduna and Kano States.
"It is no secret that the countries that are able to provide their citizens with the latest network infrastructure which the 5G technology represents, will also be the ones that thrive in the coming years. They will be the ones that will stay competitive and the ones who will lead in innovation in addition to bringing socioeconomic benefits to her citizens. And so, I can declare that with the 5G infrastructure, our future as a people and as a country is remarkably bright.
"The 5G technology is not just a mobile network but represents a new culture, and a new era of connectivity where billions of devices exchange data and instill intelligence in our everyday life. It creates new, intelligent systems; and it can help to develop new advanced manufacturing models. I cannot forget to mention the prospect of increased job opportunities as a consequence of the value-chain benefits, the technology will generate and offer. This is the dream we have all gathered here to launch today".
Congratulating the company, Lagos State Governor, Mr. Babajide Sanwo-Olu, commended the Chairman of Althani group of which MAFAB is a subsidiary.
"Though relatively new in the telecommunications industry, MAFAB Communications Limited has recorded a milestone achievement in the tech space through the launch of the 5G Network. I want to commend the management of MAFAB Communications for working hard to deliver this next level technology that out guns the 4G network by a very wide margin and as such its capabilities exceeds expectations.
"It is a fact that the contribution of the telecommunications industry has been a significant economic driver for Lagos State in particular and Nigeria as a whole, contributing more than $70 Billion and helping to create over half a million jobs.
The Governor represented by Mr. Hakeem Fahm, the Commissioner for Science and Technology, Lagos State, said that the prospects of what the country can accomplish with the 5G network, which is next level technology, fill him with high hopes for the future of the different sectors of the economy, most especially the Security sector.
During the demo session, Adebayo Onigbanjo of Mcom said they have prepared grounds for commercial launch after which the subscriber identity module (SIM Card) and the Customer premises equipment (CPE) popularly referred to 'router', would be made available to subscribers.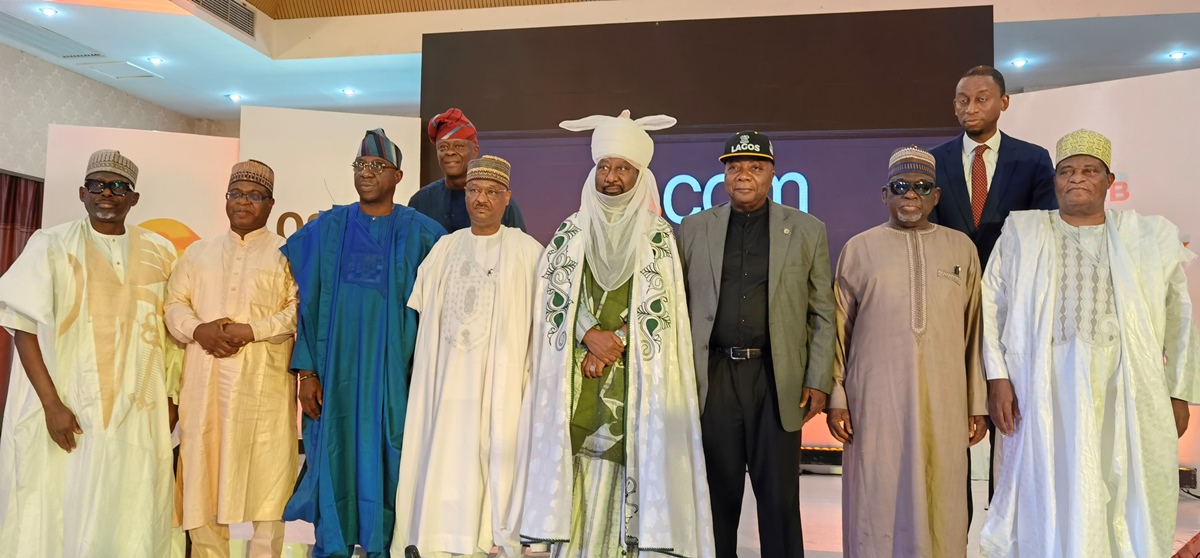 He said the technology will major role in advancing new solutions that will push Nigeria from not just being a consumer –nation, but will put the country on the pedestal of playing an active role in advancing and implementing new technologies.
The Mcom 5G demo session proves truly that 5G can be significantly faster than 4G, delivering up to 20 Gigabits-per-second (Gbps) peak data rates and 100+ Megabits-per-second (Mbps) average data rates.
5G has more capacity than 4G. 5G is designed to support a 100x increase in traffic capacity and network efficiency.
Onigbanjo said the Company which seeks to leverage the expertise of vendors, colocation and InfraCo operators, will continue to advance its technology for quality service delivery to the customers.